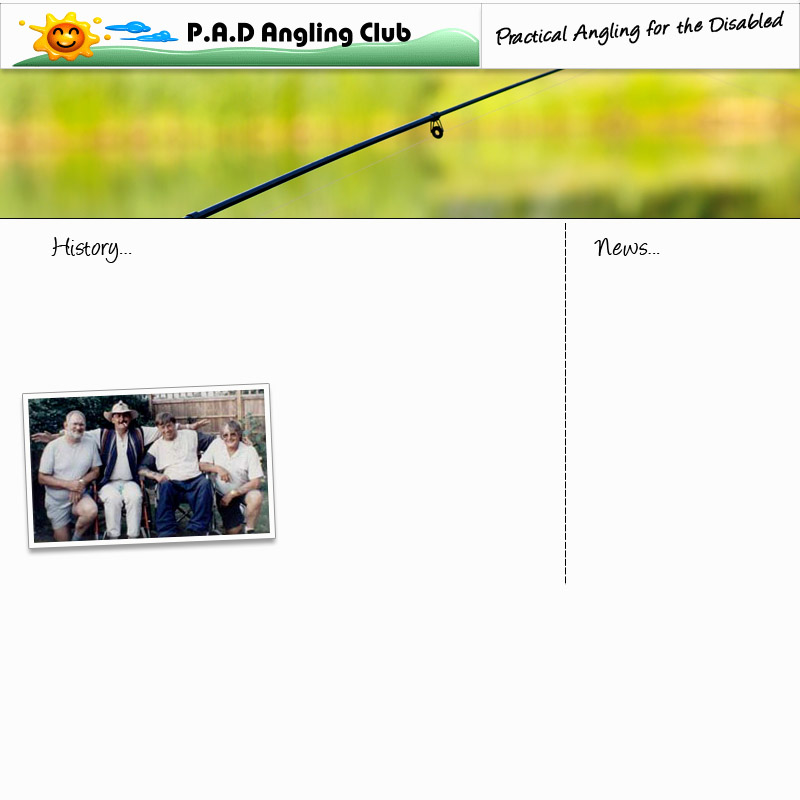 Trophy Winners 2007

Marstons Trophy-- Won by ---Barry Poxon
Memorial Cup -- Won By --Paul Bradley
Whitmore Trophy--Won By--Martin Scott
River Cup--Won By--Martin Scott
Lady Diana --Won By --John Startin
Jack Woodwood-- Won By --Nigel Butler
Redbank Trophy --Won By --Martin Scott
Drayton Trophy -- Won By --Barry Poxon
Aggregate Cup--Won By --Barry Poxon
Big Fish Trophy -- Won By --Martin Scott
I am pleased to say it was good night out again with ALL the tables being full its a good job that some of our members didn't come as they would have been sitting in garden.

The night started as always with a meal , soup followed by Roast Beef or Chicken with Apple pie and custard and coffee for sweet and a few pints of Guinness to wash it down. Read more >>
Sorry for delay in the report for our presentation night that was held at the Shakespear pub in Shardlow nr Derby.
MANOR HOUSE FISHERY

The fishery was finally opened in November 1997 by our then president ex-world champion Ian Heaps. We now rent out the fishery to other disabled and able bodied clubs for matches, and swap season tickets with clubs whose water is suitable for disabled anglers. Day tickets are also available at £3 for disabled and £4 for able bodied anglers. We currently have a membership of some 40 and fish on average 25 matches throughout the summer months.

Although the fishery at first was not suitable for the disabled this did not deter the members who embarked on a scheme to convert it to a fishery suitable and safe for disabled anglers.
To convert the fishery they raised donations from sources like Camelot, The Environment Agency, The Abbey National, The Duke of Devonshire and many many others to who we are eternally grateful. After receiving the grants the members put together a workforce and again with the help of many companies and individuals they constructed TWENTY platforms out into the river all of which are suitable for wheel chair anglers. (Unfortunately in 2003 Mark passed away.) Mick left the club some months later. Ray has also passed away.
It all started with four disabled fishermen at a barbeque who decided to go it alone.
Left to right: Barry Poxon, Mark Reynolds, Mick Mercer and Ray Birkin.
In 1996 the club which had a membership of TEN, was offered the lease of a 350 yard stretch of the river Trent in Barrow upon Trent in Derbyshire.
P.A.D. Angling Club was founded in 1996 by a group of disabled anglers who were dissatisfied with the facilities offered to disabled people who enjoyed fishing. By working as a group they found it possible to obtain access and concessions often denied the single disabled angler. The founder members were able to pool their resources and with the aid of helpers they were able to indulge in fishing trips that would not have been possible before.