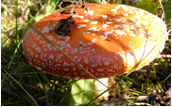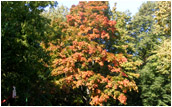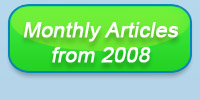 October 2008
As the days become colder I suddenly realise that I haven't been fishing as much as I would have liked to!
Well, the summer was hectic – I have been so busy at work that I haven't managed to notice where the time has gone… And now I keep wondering - did we have summer this year? Even the week's holiday I had in Mallorca simply disappeared! I guess I've just been infected by the "running" syndrome, a condition that manifests itself by forcing the sufferer to try and fit as many different activities as possible into each and every 24 hour period.
The regular Wandering Angler users already had a chance to read about some of my adventures in Spain (please click here for the article about Valdemossa ), but I can also promise that there are more coming. I told you that during my holiday I felt like a hamster in a wheel – I enjoyed the waters of the Mediterranean, took in the spectacular sights of the Siera de Tramuntana mountains and had a closer look at Spanish architecture… So as the rain comes I will be sitting at my computer making an escape back to Mallorca as I try to portray my experiences from the summer.
At the same time I won't give up and hope that the sun hasn't left us completely for this year and I will still manage to fit in a few more fishing sessions under the bright yellow and red trees of autumn.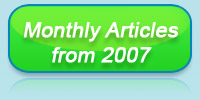 Every month I share my thoughts on what has still to be done and what I hope to be doing in the near future. I also like to have a look at my achievements and decide whether to be proud of myself or, more often, to tell myself I need to practise, practise and practise - as in my opinion 'the sky is the limit'!
This is just like a little summary of the latest events that will give you an insight into what I've been up to.
If you'd like to see what's been happening in 2007 please click on the button below.
The Wandering Angler, 2008