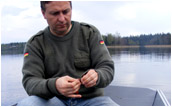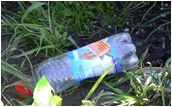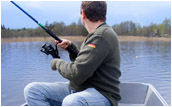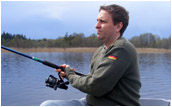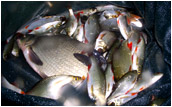 My Interests include:
...............................
Fishing
Traveling
Cooking
Watching Football
Moaning
Reading Books
Spending Time with Friends
Profile
I started fishing when I was just 4 years of age. I guess few would have likened my actions back then to those of somebody with any serious chance of actually catching anything other than their clothes, the nearest tree or their neighbours line, but my curiosity for water and all that swims in it or lives around it was already in full development and was soon to become an obsession.

Most, if not all of my angling knowledge is drawn from personal experience, my time spent in fisheries management or the lessons learned from, in my opinion, the greatest angler ever born… my Granddad.

He taught me that the most important things about fishing are caring for the fish, taking care of the environment, acting respectfully around those who share my passion for being near water, taking care of my tackle and enjoying the experience no matter what the day brings.

Fishing is so much more than catching fish; it is a sport, an art form, an education.Time spent by the water is an opportunity to take in the wonders that fill our world when usually they are lost to us when sat behind a desk or laying on a sofa.

But with fishing also comes responsibility, a need to care for all that makes our sport so special and to act in a way that doesn't spoil the experiences for others that may be close by.

Beyond fishing, my lust for adventure drives me onward, to fill my life with experiences is to me as rewarding as filling my net with fish. My philosophy is that should life be described as a blank canvas, it is up to us to paint the most beautiful picture possible but we only have as long as it takes for the paint to dry.

My passion for travel often sees me wandering to foreign shores. I love to explore, to experience the new and to resample the old. Like most fishermen I love to talk, to communicate new ideas, to build friendships and to bridge differences.

With this Website I hope to share a little of my enthusiasm for life and the sport that I so long ago adopted. I want to share with you the adventures of exploring new lands as well as new waters, not least in my adopted home of Lithuania. I seek to entertain but not to preach, to share my knowledge while not claiming to know best and most of all, to make you smile.
| | |
| --- | --- |
| | |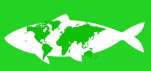 The Wandering Angler, 2008